Buy Book
Buy the latest Book on Amazon Now!
Buy the first Book on Amazon Now!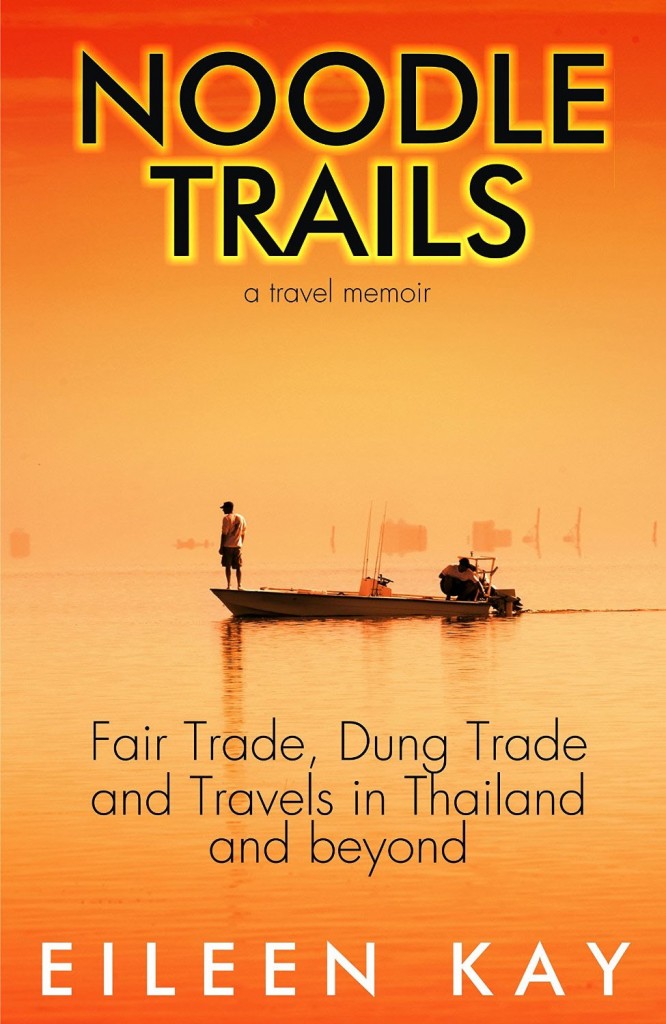 Some reviews:
Noodle Trails is funny, wise and thought-provoking, outspoken, touching, surprising, and mouthwatering. I was constantly hungry while reading it! I learned a lot about South-east Asia and became drawn in to the author's rich adventures. Along the way she passes on fascinating insights into the fairtrade world that put human faces and stories to the products we pick up or click on. This is an impressive debut travel memoir from a refreshing new voice, and I hope that there is going to be a follow-up volume.
–
By
Ms. Mary Smith
, author of No More Mulberries, and Drunk Chickens and Burnt Macaroni
I loved this book, which is engaging, funny, poignant – everything a good travel memoir should be. I laughed out loud, I got very hungry reading about the food and want to go to Thailand. My one disappointment was that I reached the end too soon so I am so glad there is to be further books by Eileen Kay. Noodle Trails is a book for real travellers rather than tourists. Excellent read.
"Eileen brings Thailand to life with wry stories. She clearly loves Thailand with a passion but she's not oblivious to its flaws and shortcomings. She has a great way of making characters very real, so the reader ends up caring about them almost as much as she does. Most of all, I enjoyed the unpredictability of this book. I'm looking forward to the sequel."
Gillian Fraser, former Border TV presenter, author, journalist